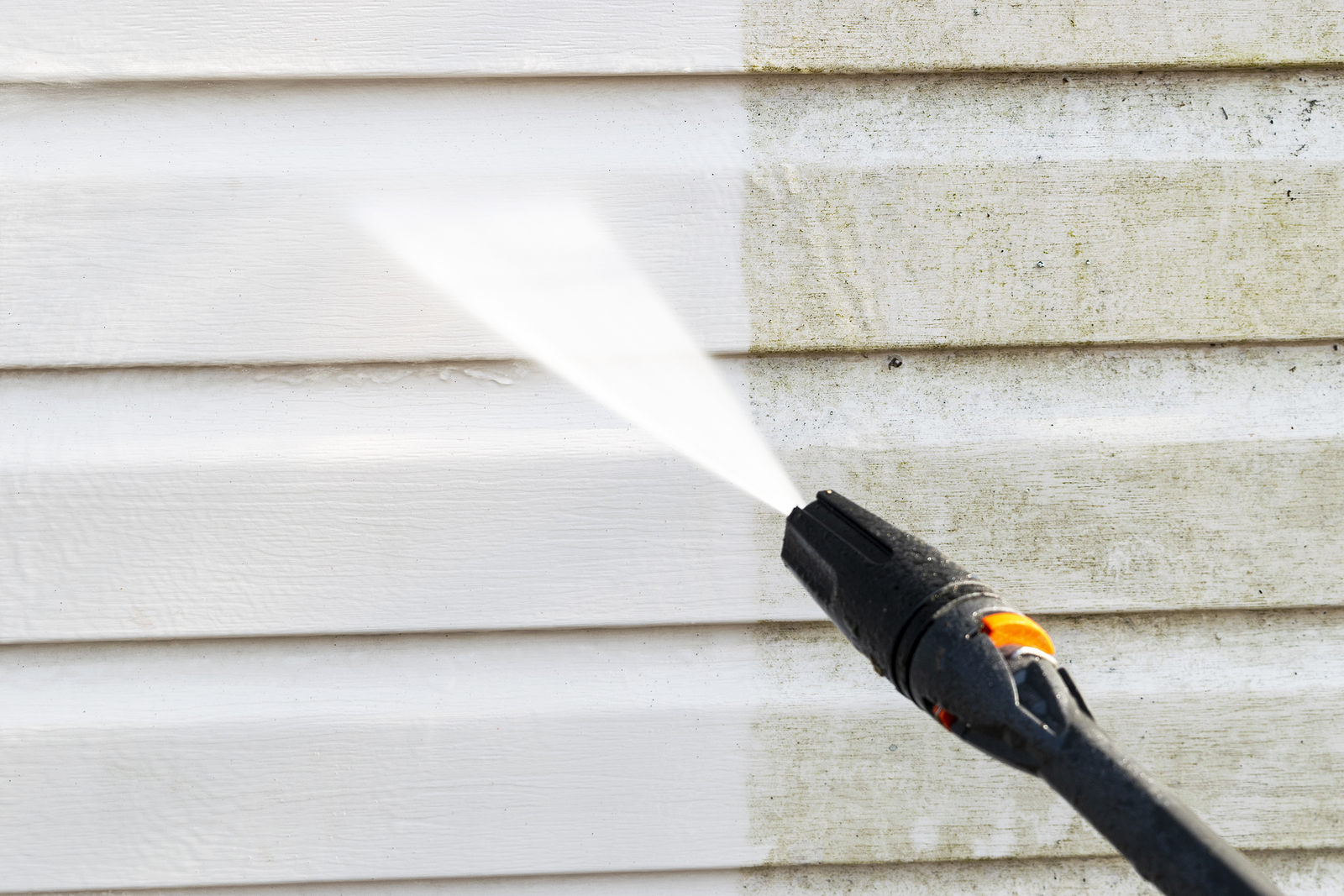 At PDX ProWash, we clean anything! Siding washing is a regular part of good home maintenance, and we make sure to do it right the first time. 
We're On Your Side!
Siding is the exterior protection of your home, and it's constantly exposed to intense elements that can create damage and problems over time. Dirty exteriors can create unhealthy interior environments while lowering the curb appeal of homes. When it comes to keeping things clean, people often forget about the need to keep exteriors clean as well. 
Residential power washing services near you are just a call away.
Click to Read More
It Prolongs the Life of Your Siding
One of the best ways to keep siding going for the long haul is to keep it clean. With regular, scheduled maintenance, you can make repairs before they get worse, and consistent maintenance keeps dirt, mildew, and animals from grabbing any kind of foothold. These sorts of natural issues can create innumerable problems, and taking care of them protects the value of your home. And if you have a mobile home, we offer mobile home power washing services, too!
When thinking about home value, first impressions are everything. A clean and healthy looking home boosts curb appeal and the market value of your home. Regardless of whether you're thinking about selling now, keeping things tidy and clean will go a long way. 
It Arrests Harmful Substance Growth
There's all sorts of household enemies when it comes to siding.
Mold and Fungi

– If you live in a wet environment (which the Pacific Northwest absolutely is), poorly cleaned and repaired siding can be a breeding ground for molds and fungi, which can rapidly grow and spread around your house. 

Insects

– Another common culprit. Once insects establish themselves, they can be difficult to remove, and ensuring that they are cleaned out and and properly guarded against will ensure protection from further damage. 

Bacteria

– Similar to mold and fungi, bacterial growths can take root in house siding and can be difficult to remove without replacement. Regular cleaning is one of the most effective ways to keep things safe. 
All of these different contaminants can cause serious damage to a home or building, and regular cleaning can protect you from most, if not all of them. Schedule a siding power wash today. 
How We Perform Residential Pressure Washing Services
When it comes to cleaning siding, we make sure that we bring three things: knowledgeable labor, powerful tools, and safe chemicals when needed. Our home power washing services are second to none. Here's why:

Forget Soap and Water 
If you were cleaning your home yourself, soap and water would likely be some of the tools you'd use. However, this method can be inefficient, and requires the right types of soap so you don't leave scummy residue or stains across the siding, inadvertently repeating the problems you were trying to solve in the first place. Additionally this can contribute to plant die off for any nearby shrubbery. Power washing is the way to go. 
Power-Wash Method
The quickest and most effective way to wash siding is to use a power washer or pressure wash depending on the materials involved. While you can rent one of these yourself, we recommend letting an experienced professional take the reins, as improper use of a power washer can strip paint and cause damage to siding. 
Our cleaning technicians use our special blend of cleansers to clean and protect home siding from unnecessary damage. This will make your home look great and also raise the value of your home. Whatever method of siding cleaning you choose from us, you can be sure that it will be done efficiently and safely. And, at an affordable price!
Professionalism
Our team of technicians are extremely efficient, knowledgeable, and always arrive on time. Our cleaning professionals are trained and certified to handle any job, and are equipped with the latest in high-quality cleaning equipment, technology, and supplies. 
We don't surprise our customers with hidden fees, and booking a cleaning is easy. You can count on us to do efficient and high quality work. 
Clean Siding Raises Curb Appeal
When a home is clean, a prospective buyer is much more interested. Put yourself in those shoes. If you were a home buyer or potential tenant, would you pick the clean home or the dirty one?
Cleaning siding helps keep your home on top of maintenance issues, allowing you to identify potential problems that might damage curb appeal in the future. It also prevents dirt and other junk from building up and becoming a nuisance, and it ensures a healthier environment overall. 
Cleaning and decluttering a home is 9 times out of 10 the best way to keep value high and make things easier for moving or selling in the future. When your home looks clean and confident, life is easier all around.
About PDX ProWash
PDX ProWash is committed to a cleaner and safer Portland. We will schedule all work to meet your needs, complete the work required, and invoice without any personal contact. We're mindful of COVID-19, and we provide a "No-Touch" invoice transacted through email, allowing you to pay all invoices electronically and securely. Looking for pressure washing in Portland? We got you covered.

Utilizing our water-fed pole technology and pure water, we keep our feet firmly on the ground at all times while remaining able to reach your 3rd story windows. If you're worried about how much it costs to power wash a house, the answer is not as much as you might think. Get in touch with us, and see how we can help keep your commercial buildings clean and well painted.