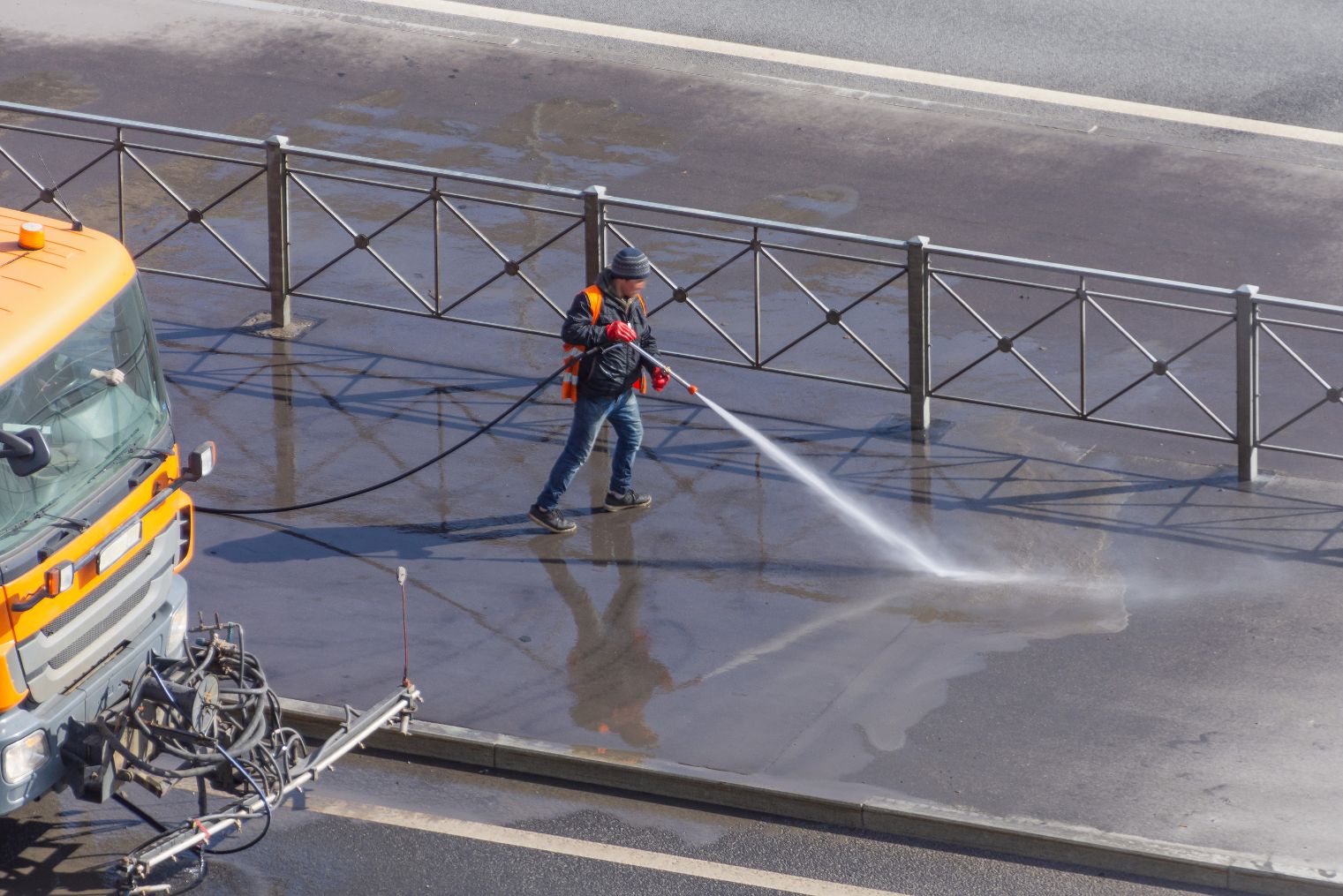 Fast food and restaurant franchises depend upon projecting a clean, welcoming, & professional image. Many franchises operate 24 hours a day, and need constant cleaning and maintenance. Other stores are worried about creating a snowball effect of grime by allowing locations to look shabby and attract more messes. 
At PDX ProWash, we make sure to provide a sanitized and clean exterior washing service for your business. We offer:
Cleaning that's second to none

A staff of experienced and professional cleaners

Support for a variety of operational budgets, timetables, and environments

A clear understanding of the needs around restaurant exterior and parking lot power washing
Why Cleanliness is a Top Priority
When you're thinking about hiring cleaners, it's important to know why to do it, so you know how and what to ask for when getting your restaurant or franchise cleaned. Here are some of the main reasons cleaning is paramount:
It prevents the spread of disease – a regular exterior and interior cleaning schedule keeps the spread of infectious diseases low, reduces material for vermin to eat, eliminates waste, and protects staff and customers. 
First impressions are everything –

When a potential patron arrives at your restaurant and it looks dirty on the outside, they are less inclined to come inside, likely because they'll think the inside reflects the outside. 

Health inspections –

A clean exterior can help start health inspections on a good foot, simple as that. 

Employee respect

– Employees are much more likely to work harder and be proud of where they work if it's neat, clean, and encourages a high standard for both employees and the worksite itself. 
Keeping the exterior of your restaurant franchise clean pays big dividends, and at PDX ProWash, we go the extra mile to make sure that your business' exterior is clean at a competitive price. We will power wash a parking lot in record time and have the lot looking good as new. Call us to ask about our parking lot pressure washing prices.

Speak With a Technician Today
Click to Read More
The Power Washer: The Restaurant's Best Friend
When it comes to grit and grime, there is no better tool for spot cleaning than a pressure washer. A pressure washer uses a high-power water spray to remove loose paint, mold, dirt, grime, dust or mud from a surface, something which many fast food and restaurant franchises are very familiar with. Pressure washing for restaurants is essential. 
When you have a highly-trafficked restaurant or business, it probably gets dirty quick, and thus it's important to schedule regularly cleaning for both the exterior and possibly the interior as well. PDX ProWash has you covered. 
Don't Let a Dumpster Define Your Business
Nobody likes a dumpster. They're stinky, smelly, and often are the focus of pests and other health issues. We'll be sure to tackle mud, grime, and especially problem areas like dumpsters. Our teams are standing by to clean your entire restaurant exterior and tough spots like dumpsters during hours that meet your business schedule. We are here to help.  
Areas like parking lots where patrons congregate or long idle in drive-thru lanes can also create another concentration area for muck. You can rely on our power washing team to keep those areas clean and primed for happy customers.
Pros and Cons of Hiring a Restaurant Power Washing Service
When you're thinking about hiring a cleaning service, it's helpful to consider the pros and cons. 
Pros of a cleaning service 
One of the main reasons to hire a cleaning service is to take some of the cleaning work and responsibility off your existing employees. Overall, that can save you money in labor, as well as getting your employees focused on more important tasks within your restaurant. Additionally, a cleaning service like ours will work in your off hours, and we are ready and able to clean as much or as little as you need. 
Cons of a cleaning service
There really aren't many beyond the cost. And when you calculate how much labor you'll be saving by regularly hiring us, you'll immediately understand the benefits. 
We work with many different restaurants, and we can accommodate your schedule and cleaning needs. Get in touch with us to find out more. 
About PDX ProWash
PDX ProWash is committed to a cleaner and safer Portland. We will schedule all work to meet your needs, complete the work required, and invoice without any personal contact. We're mindful of COVID-19, and we provide a "No-Touch" invoice transacted through email, allowing you to pay all invoices electronically and securely.