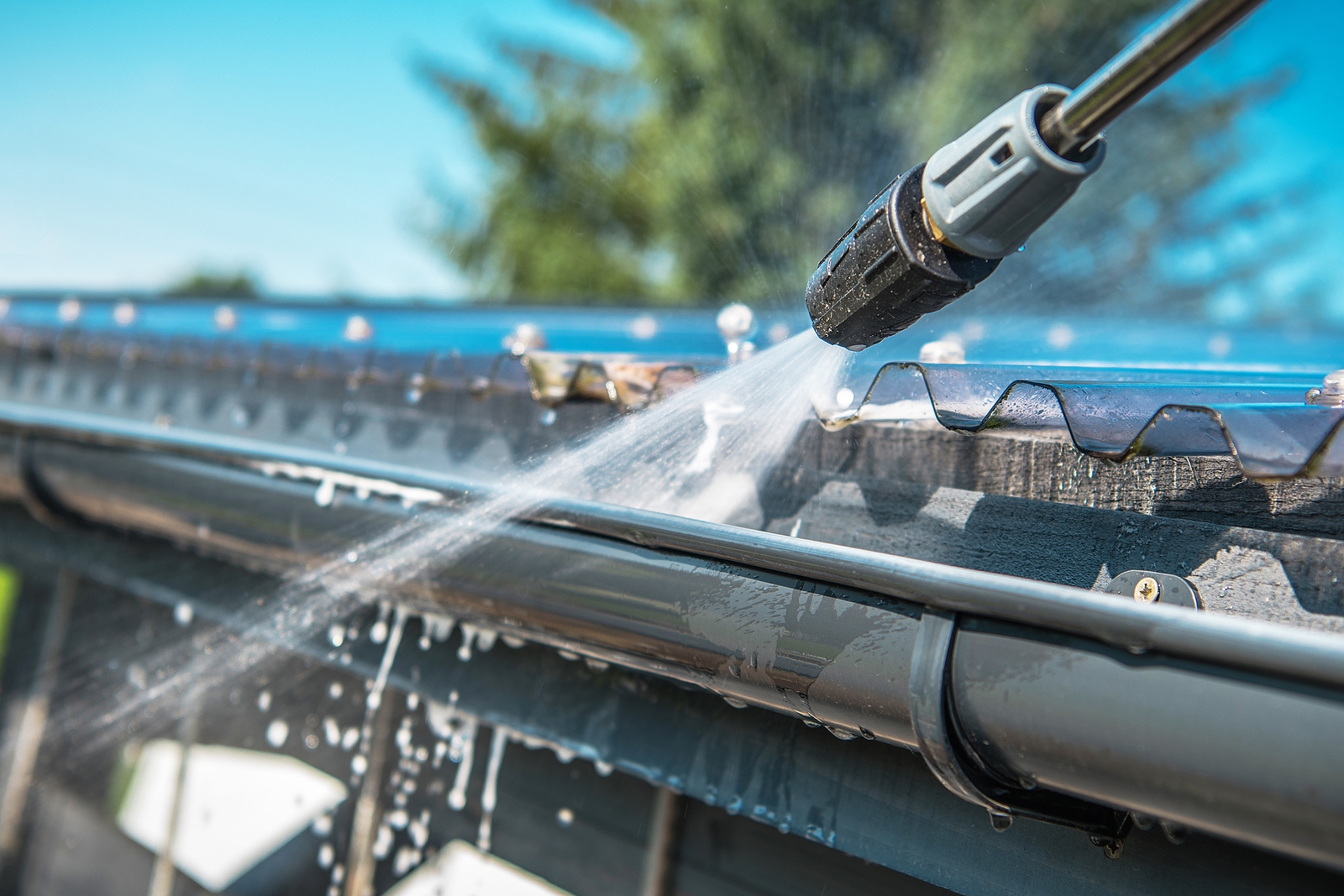 Nobody likes disgusting, gunky gutters. Gutters full of humus, dirt, leaves, and grime create all sorts of problems for enterprising homeowners and businesses. At PDX ProWash, we make it our mission to keep things clean for you and your household or business, and gutters are no exception. Here, we'll take you through many of the services we offer for gutter cleaning!
Portland's Gutter Cleaning Company
Some people refer to gutters as the plumbing system of the roof, and they're not wrong. Especially if you live somewhere like the Pacific Northwest, the volume of rainwater (and sometimes snow runoff) you get makes a good clean gutter system vital to maintaining the lifespan of your house. Regular maintenance is an important factor in keeping things in proper working condition.
At PDX ProWash, we've worked on housing projects of many different shapes and sizes, and have cleaned gutters for years and years, ensuring that we can get your home or business cleaned quickly with a minimum of fuss. 
Click to Read More
Why Should You Keep Gutters Clean?
Maintaining a gutter system is extremely important. Gutters that fill with dirt, leaves, and other debris get heavier and heavier the more they're saturated with junk. They can start to pull away from your house, and fall down or break prematurely, requiring more expensive fixes. 
Additionally, when a gutter falls or starts to sag, it doesn't just affect the gutter itself. A fallen gutter can break a window, drain water onto plants and overwater and kill them, damage fascia boards, and create many other problems. Sometimes, these problems can end up costing hundreds, if not thousands of dollars. 
The worst case scenario is that a gutter problem damages the roofing of your home, requiring a roofing team or contractor to come and make repairs. Scheduling a gutter cleaning once or twice a year can go a long way to making those problems unlikely. 
Responsible and Proficient Technicians
Our company is known for its responsible, professional, and timely technicians, who show up on time, get the job done, and are out of your hair with a minimum of interaction. We handle disposal of gutter debris and will leave your house or business cleaner than we found it. 
Additionally, we provide a variety of power washing services, deck cleaning, and more, so you can schedule a full home facelift with our company. Get in touch with us to learn more. 
Don't DIY Your Gutters
It can be dangerous to clean your gutters yourself. For one, climbing up on your roof can pose significant dangers if you're not equipped correctly, and even then, taking an accidental fall from a roof can result in serious injury or death. 
On top of that, there are some real reasons to leave the task to the pros. If you're not exactly sure where to start, it might be a good idea to call someone or consult a pro. Our technicians have cleaned thousands of gutters, and we're not only going to maintain and clean, but we can also identify problems along the way. If you're just needing gutter cleaning, you likely don't have the time for all that. Why not consult someone who knows what to do?
We Get the Job Done Quick
Our business is licensed and insured, and we take responsibility for all our technicians, so if there's ever a problem with a job, whether with how long it took or the overall quality of the work, you can rest assured that we remain accountable throughout the process. 
We prioritize getting the work done quickly and efficiently, and no matter what, we'll make sure that you leave satisfied. 
When Should You Clean Your Gutters?
Tons of rain puts gutters to the test. And in the Pacific Northwest, we get plenty of rain. When gutters are not properly maintained and cleaned they can cause massive and expensive repairs down the line, increase the chance of water damage or pooling on your roof, or completely snap loose. 
Additional Services
Our gutter power washing services in Portland will restore the beauty & functionality of your gutters. 
About PDX ProWash
PDX ProWash is committed to a cleaner and safer Portland. We will schedule all work to meet your needs, complete the work required, and invoice without any personal contact. We're mindful of COVID-19 so we can maintain safe distances, and we provide a "No-Touch" invoice transacted through email, allowing you to pay all invoices electronically and securely.